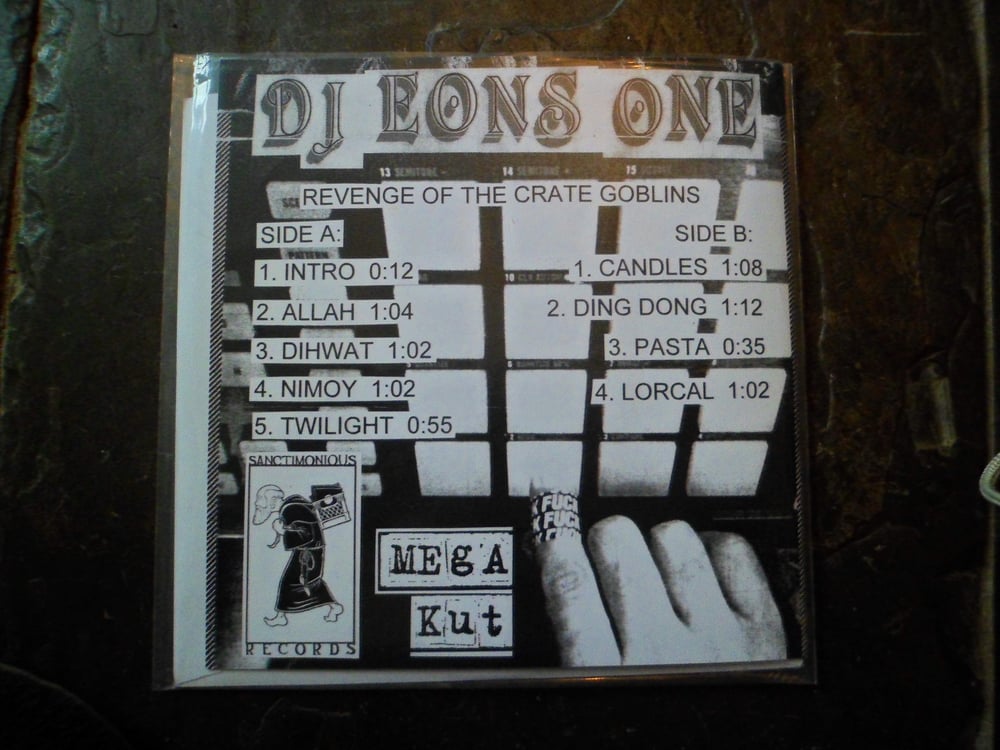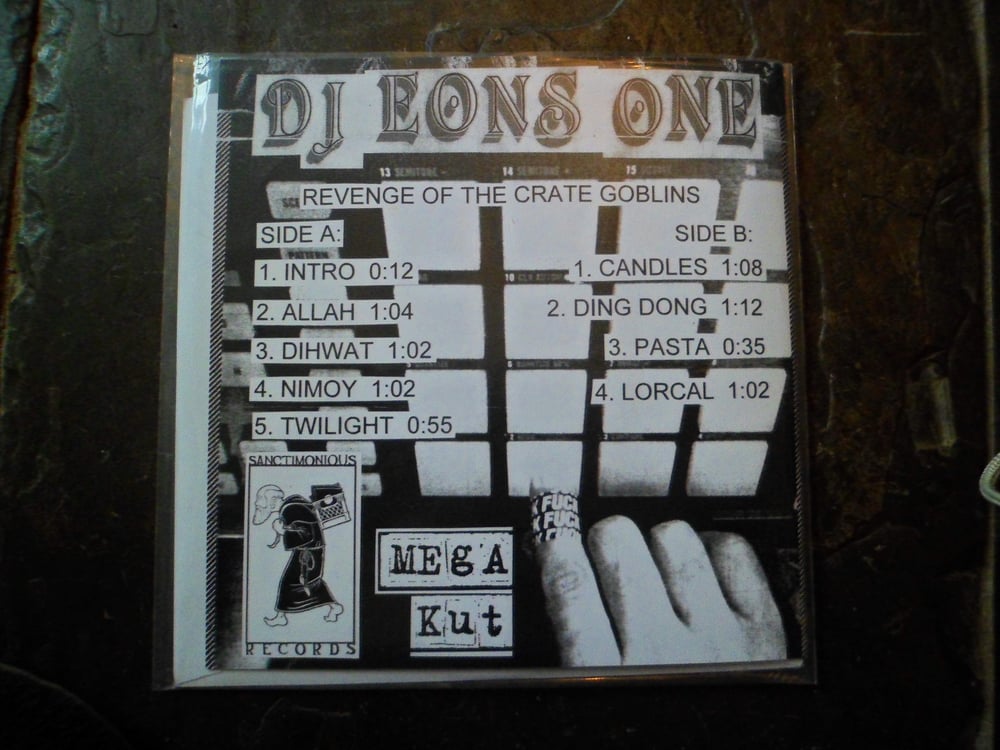 DJ Eons One Revenge Of The Crate Goblins 7"
by DJ Eons One
£9.99
Exclusive to Crate Escape, we've got limited copies for Europe from our friends at Megakut / Sanctimonius Records, only 100 copies worldwide so our stock is very limited
Nine instrumentals composed, recorded and mixed by DJ Eons One (Grand Invincible/Deny The Cross) at the Invincible Lab, West Bay, CA during the first half of 2013. Mastered by Dan Randall at Mammoth Sound Mastering. Pressing by Megakut for Sanctimonious Records. All artwork by DJ Eons One. "...punk rock B-boys, hog leg launchers and OCD crate diggers."